Last weekend I found this amazing vintage Gucci silk scarf at the flea market. It had been ingeniously sewn into a pillow.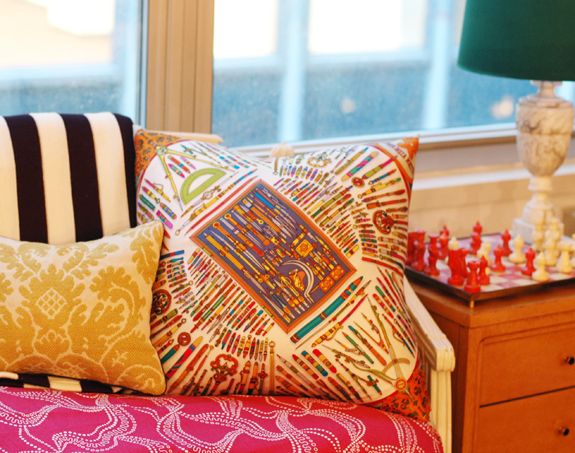 I am so inspired by the way they folded up the corners and sewed in a zipper diagonally. SO great, right?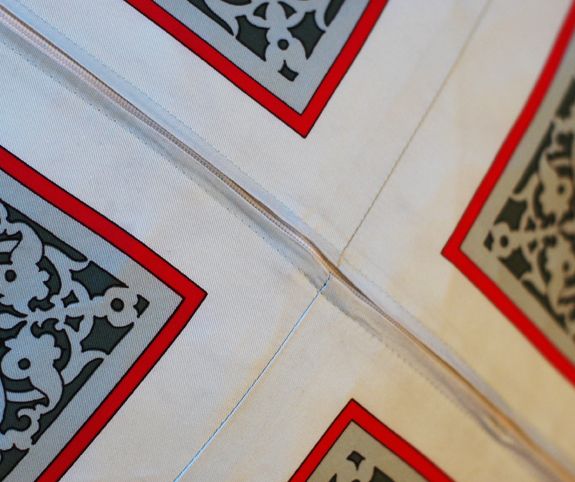 The colors in the pattern are so incredible in person, and of course I love the drafting tools!
I want to pick up another pretty vintage scarf or two and try to make a pillow in the same way. I did a round up of some pretty scarves on etsy that caught my eye.
Check them out here
.
(PS Please send happy thoughts my way! Today we're flying to Hawaii with SEVEN kids under the age of six. Heaven help us, and grant our fellow passengers plenty of patience (and good noise-canceling headphones!).