Some of you asked if it was tricky to keep a desk organized without any built in storage. I actually love that my IKEA desk is leggy and open, but I discovered pretty quick that some drawer storage was going to be necessary. I use my old
aqua lacquered drawers
for smaller office supplies (tape, stapler, paper clips, etc).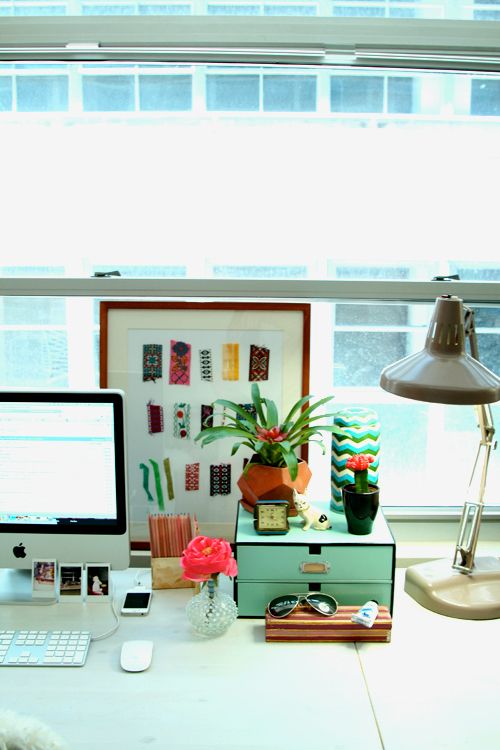 I looked for a while for a decently priced filing cabinet that wasn't completely offensive looking. Finally this little filing cabinet showed up at the Chelsea Flea Market for only $20. Sold!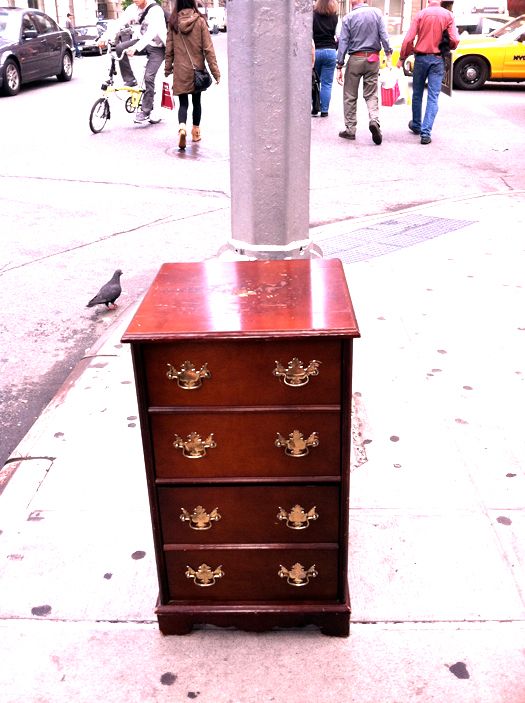 It looks like four drawers, but it's actually just two deep drawers for hanging files and it fits perfectly under the IKEA desk. I thought about painting it, but I'm sort of digging the wood. (and you can't tell that the top is scratched when it's under the desk)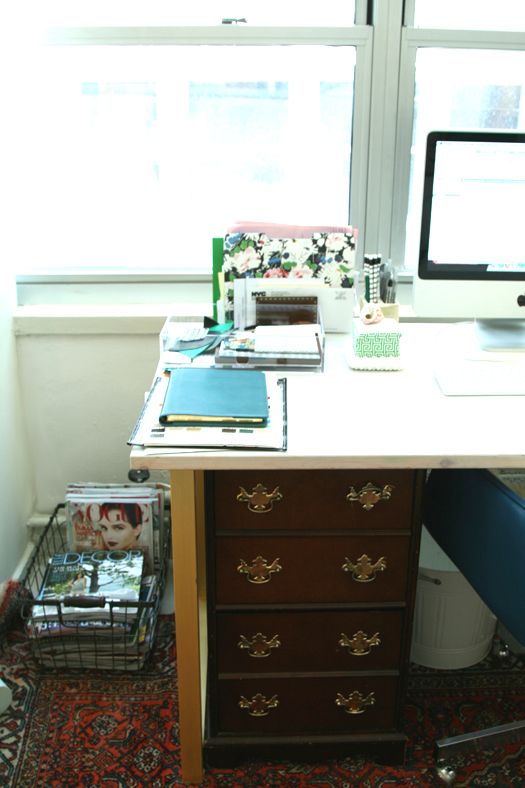 You can also see in the photo above that I use an antique wire basket for magazine storage. I get a lot of magazines and catalogs, so I like having a place to keep them that's off my desk top. They sit here safely until I have a chance to read them and then I recycle most or pass them on to friends. I also have a couple
acrylic folder trays
from the Container Store for rounding up loose files and papers at the end of the day.
On the other end of the desk, I keep two seagrass baskets for corralling trims and loose fabrics I pulled from the shelves of fabrics on wall behind this desk. I keep another acrylic tray here too for my husband's magazines. Isn't that glass ball so cool? It was another flea market find and wish I knew more about it so I could buy more!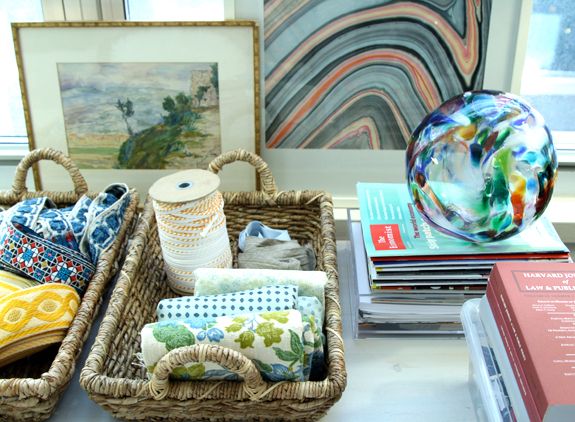 I'm finding it's pretty easy to keep this desk clean. If I can't fit all the loose paperwork in my tray at the end of the day, then it's time to file. There are no 'black hole' drawers here. It forces me to be more organized and then my desk stays tidy. Kind of necessary when my work space is approx. 5 feet from the living room.