It has been a crazy week of deadlines and installations. I feel like this is the first moment since last Friday that I've had a chance to breathe! I'm so looking forward to the weekend!
I had the camera out yesterday and my post about acrylic shelves reminded me to snap a shot of my favorite little
tea table
from my friends at
Plexi-Craft
. I visited their offices in Williamsburg a couple months ago to look at some pieces for a client and let me tell you, they are a lovely and talented group of people! If you can dream it up, they can make it in acrylic for you.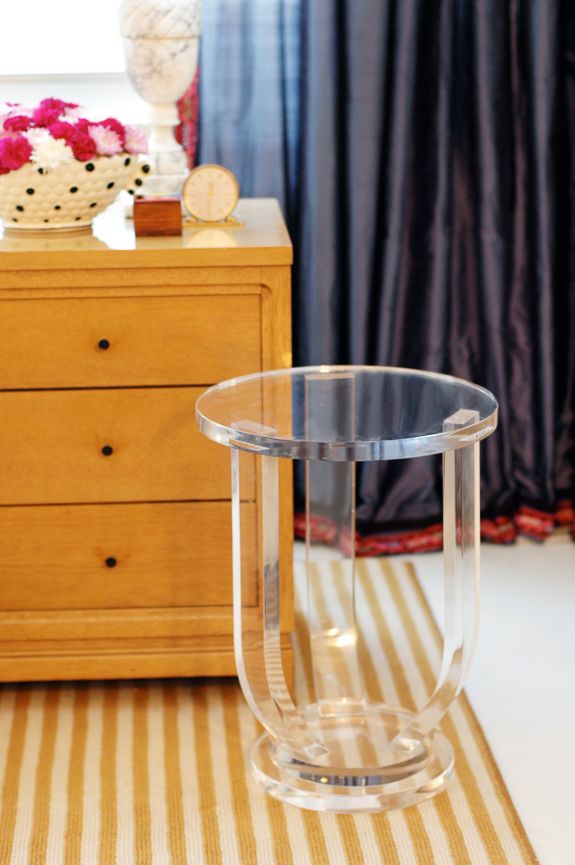 Gracie has a school concert today in the park. We're going to pick up a pizza and some gelato and have a little picnic. I hope all this lovely sunshine can wash away the stress of the week. :) Hasta manana!