I'm working on getting pictures of my office to share, but I thought you might like to see the desk chairs we decided on in the meantime?
Our new desk is really long (long enough for two large work stations), so I wanted to buy a pair of matching desk chairs. I wanted them to be good looking and super comfortable, so I figured I needed to buy vintage. I scoured craigslist and eBay for a month or two looking for a pair of reasonably priced
Miller/Eames aluminum group management chairs
. But since I needed two, and I didn't want to buy a new knock-off version, I struck out a lot in my pretty specific search. Most pairs were going to cost at least $1000 or more (no bueno).
Then I saw this gorgeous chair on the
One Kings Lane
Windsor Smith sale.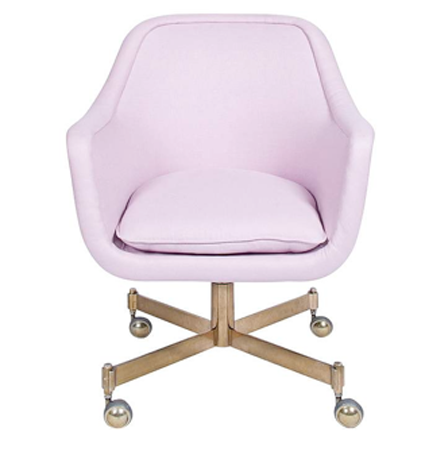 It was about $1000 I think, but it had been newly reupholstered (I LOVE the lavender linen!!).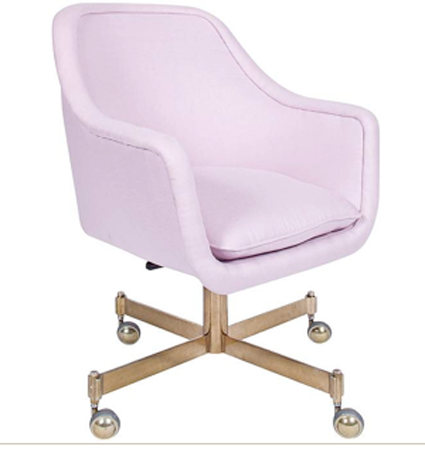 Anyway, it got me to broaden my search parameters to just simply 'vintage office chairs' and that same day I found the perfect chairs for my office space.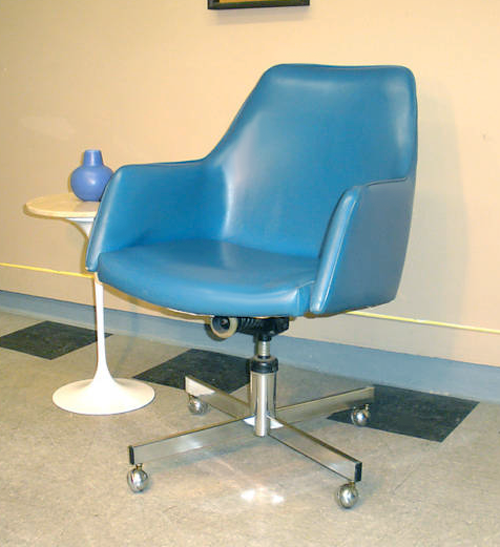 They were made mid-century by company called Jansko. They are super comfortable (though I'm sure not as comfortable as the Eames chairs would have been) .
And the price? Only $135 for the pair! I got them from
this great eBay seller
, who has lots of fun retro/vintage furniture. He shipped them well and fast.
I love the bright blue color! Sort of reminds me of Kate Spade's (much more beautiful) blue leather desk chair.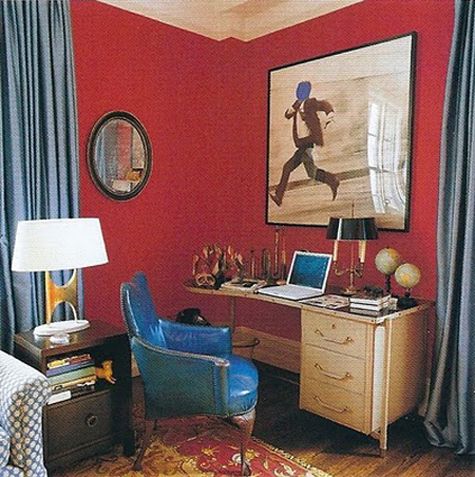 Happy Memorial Day!! See you next week. xx