Fabric is every decorator's weakness. I have the hardest time passing up a color or pattern or weave that catches my eye! Truth is, I don't pass it up often, and that's why half of my office is dedicated to fabric storage. (not so good)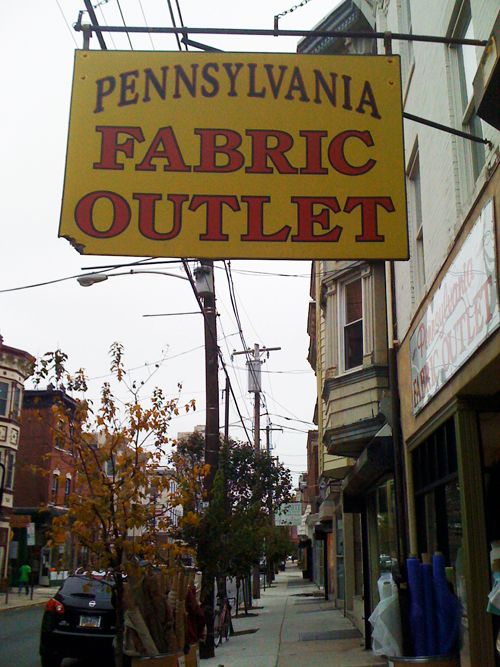 I think there is a time and a place (and a budget!) for all different methods of fabric shopping. I am a big fan of online browsing (
L&S
is truly great), and I go to Design Centers a lot (some of these photos are from D&D showrooms).
Amazing cobalt blue floral in Kravet's Modern Colors line.
Oh, Raoul Textiles. Why must you be so pricey?
But I have to say that I really, really love to find those less-known usually local fabric stores that almost always have vintage yardages that are selling for a song. And don't tell me there is no such place in your town. I'm sure there is! There has been one in every city I ever lived in.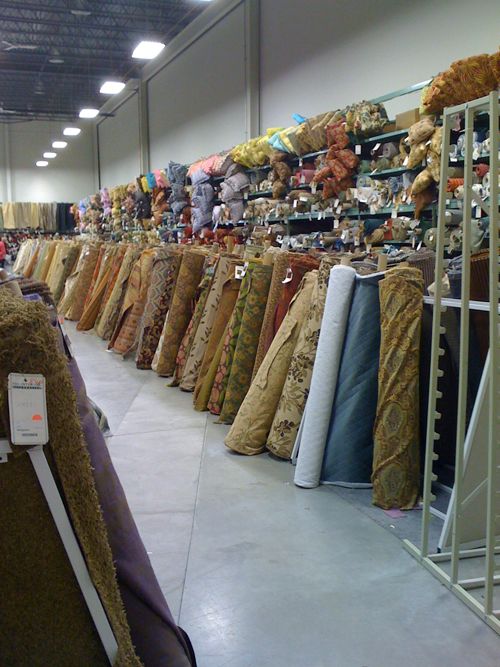 Interior Alternative (Newark, DE)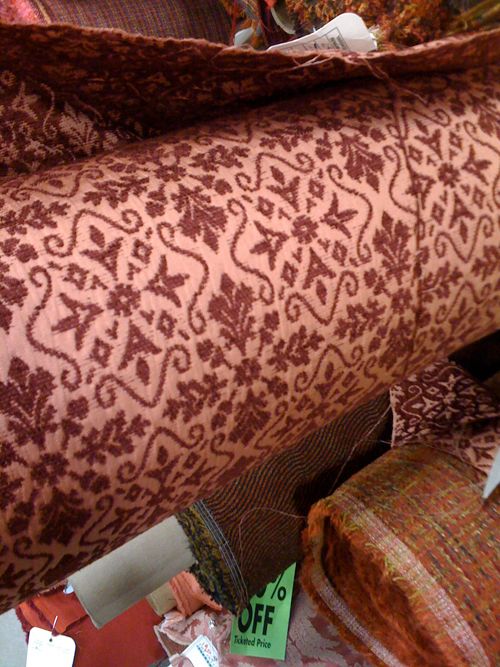 Here in Manhattan, I love Mood and B&J for the sheer quantity of selection, but probably my two favorite stores are in my neighborhood: P&S and JEM fabrics.
Vintage Brunschwig et Fils at Mood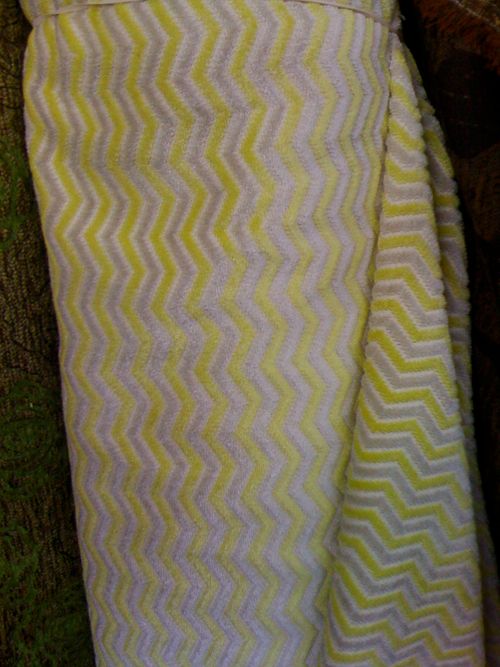 Citrus cut velvet chevron? Yes please! at P&S in Tribeca
P and S has a great selection of burlap in tons of colors. I'm considering this neon pink to cover a lampshade in my girls' room.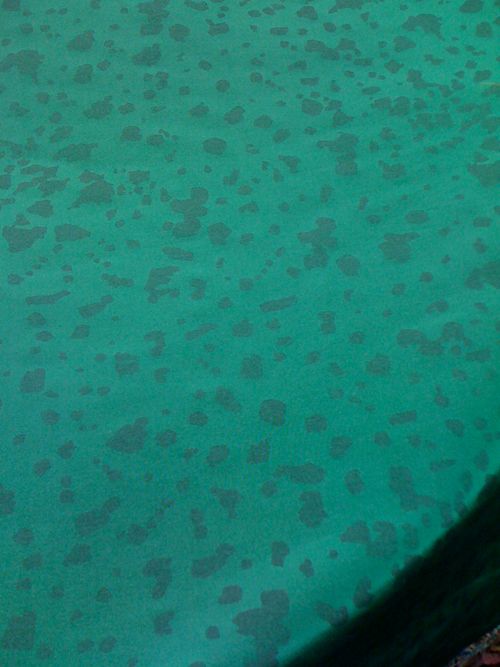 LEOPARD!
EMERALD!
SILK!
$50/yd at Mood
The key to success in finding that great hole in the wall is persistence. First, ask around. But if/when everyone suggests Joann's (which by the way sometimes has awesome stuff in their clearance stacks), type 'fabric store' in google maps and hit up every last one of those places.
That navy/turq/persimmon pattern will soon be making an appearance on a little footstool.
Just a sampling of the many great, inexpensive linens at Pennsylvania Fabrics in Philly
And don't judge a store by it's first few rows of unfortunate Christmas themed calico. That happened to me last year when we moved to Dover. I noticed a sign out on the highway: Wholesale Fabric Store! Open to the Public! I stopped by to pop my head in and quickly decided the selection was lacking, based on the rolls I could see from the front door. A month or two later I decided to give it another shot and discovered an entire room in the back full of beautiful vintage fabrics! Also, the owner of the store became a friend, so win-win.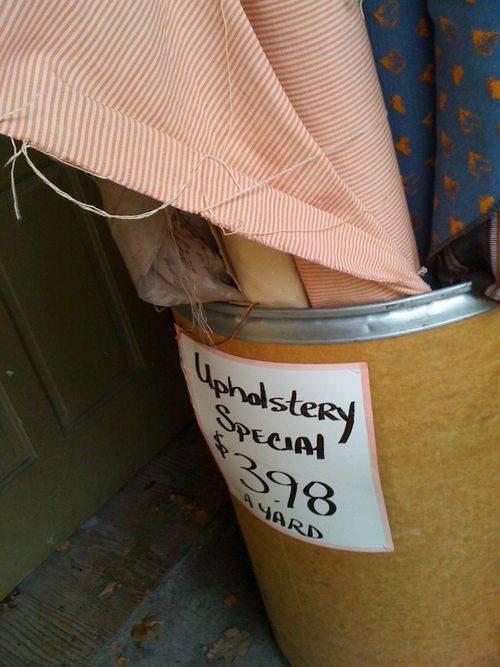 Down the road a little on Fabric Row in Philly.

Fun, right? It's Waverly! These are from Mood...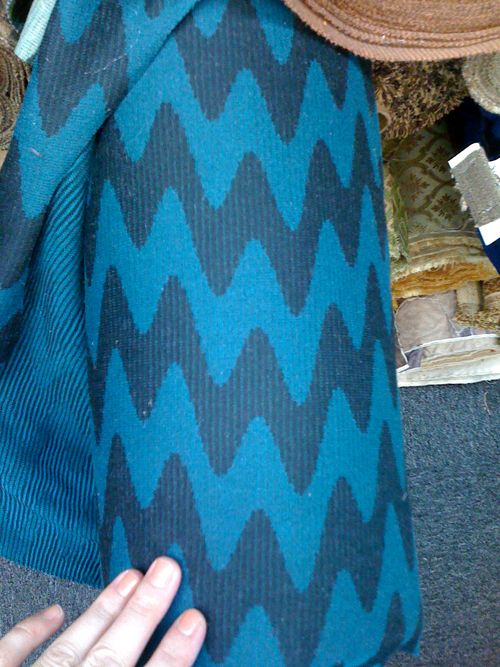 Do you have a less-obvious source for fun fabrics in your town? How great would it be to start compiling a little directory? I'll start:
Boston, MA: Zimmen's in Lynn
Dover, DE: Wholesale Fabric on Rte 13
Newark, DE: Interior Alternative
Phoenix, AZ: Home Fabrics and SAS
Philadelphia: Jo-Mar and lots of the shops on Fabric Row (I like about half of them on 4th). If you're looking for vintage yardage, go straight to Home & Office Decor on the corner of Fitzwater and 4th. It's not clean or organized, so be warned, but there are deals to be had!
New York City: P&S and JEM (don't miss out on all the french trims! Such an amazing place!)