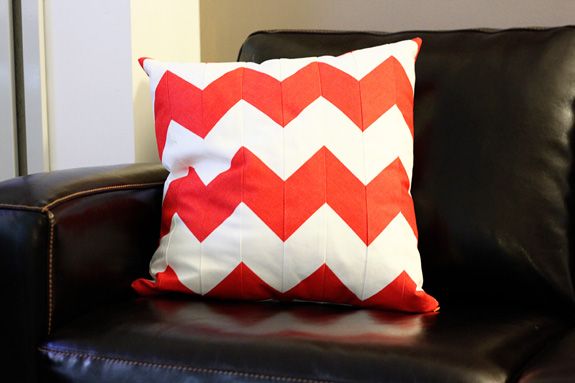 My beautiful and talented friend
Shanna
used this $5 cushion cover from the As-Is bin at IKEA to sew her own chevron pillow. She used
this tutorial
as a reference.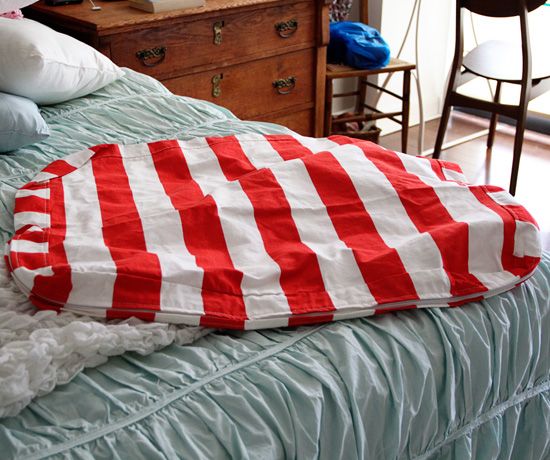 We all know you can buy chevron fabric, but I really relate to the satisfaction that comes with taking on creative endeavors. Guaranteed Shanna will love this pillow longer than if she had purchased the twinkle living pillow or used the Premier Prints fabric. Plus, I love the chunkier scale of the chevron pattern here and I think the quilted/pieced look is fun - looks more like darts or arrows.
There are so many fun ways to piece together striped fabric on the bias. It reminds me of Windsor Smith's chair in House Beautiful,
and this photo from
Nicole's blog
: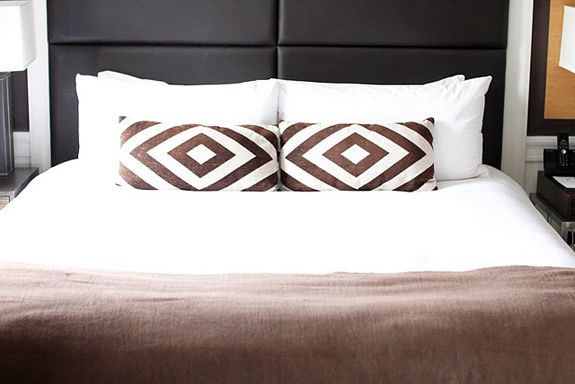 Have a great weekend! Go make something!
xx