I like that these botanical silhouettes are painted on brown paper - it has a warmer feel to it than white would.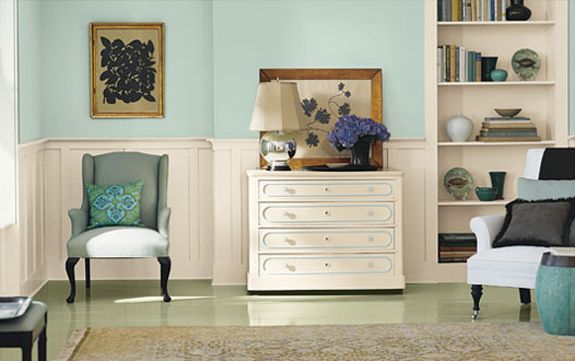 Martha Stewart for Valspar
These would be a pretty easy DIY with some kraft paper and black acrylic paint. I would get the largest IKEA frame available, ditch the mat and cut the kraft paper about an inch shorter than the frame on all sides. You'll be able to see the edges of the paper, which will look really modern.
BHG