Happy Friday, friends! I hope you've enjoyed seeing some of my apartment inspiration images this week. I can't wait to share my projects with you!
Here's the last installment of inspiration photos for the week...
I love this pattern. And how amazing does it look as wallpaper, headboard AND a bedskirt?! And that giant mirror? Just right.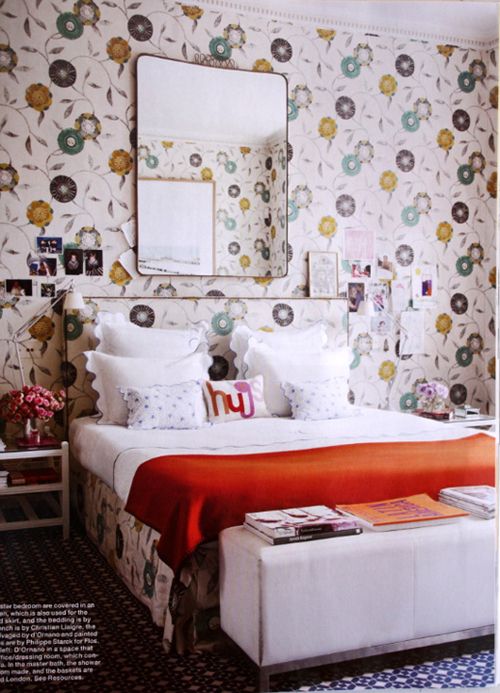 Elle Decor
Isn't great decorating all about nailing the little details? Wouldn't you be thrilled to get ready everyday in a bathroom with this set up??


Lindsey Coral Harper
The Swedish roots in my would love a mora clock, or just a beautiful antique clock like this one. Also, I'm a major sucker for black interior doors.
Debating between an orange tree and a fiddle leaf fig. Restoration Hardware outlet was having an AMAZING sale on their giant galvanized planters last weekend, I might swing by again this weekend to see if there are any left.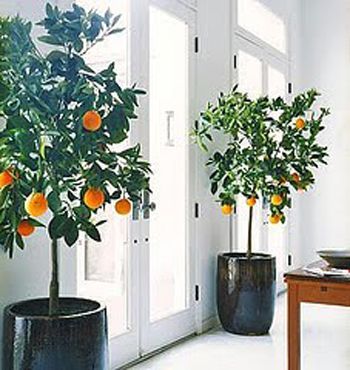 Domino
Black and white stripes are just perfection in my book.


These colors! and that wallpaper...




Isn't this chair fabric lovely? It sort of reminds me of a slate blue and navy dot print linen that I'm using to upholster an arm chair in.
Domino
Oh how I want these chairs to sit at the ends of my farmhouse table!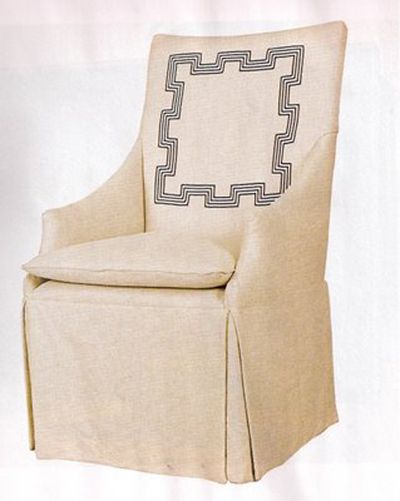 Lee Industries
I always come back to this bedroom. It sums up the direction I want to go with our place. Lived in, comfortable, colorful but in a restrained way, and undecorated.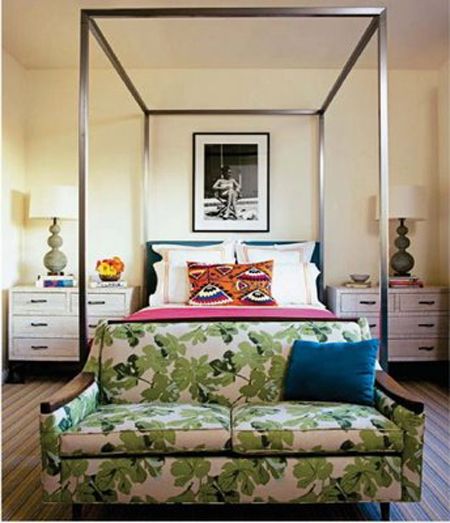 Peter Dunham
Another image that hits it right on the head. Yellow. Doors.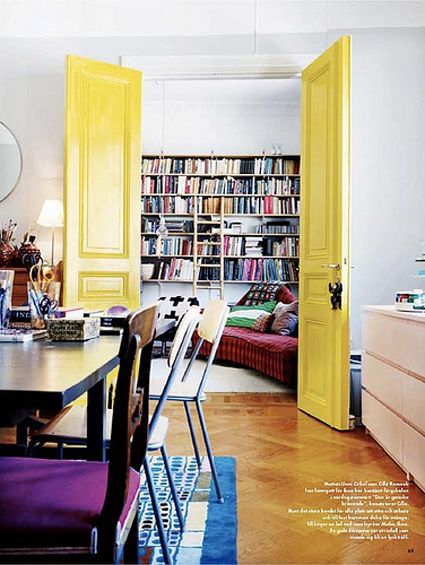 I hope you all have exciting adventures planned for this weekend! Evie and I are hitting the road tomorrow and heading to Philadelphia for a buying trip. Fingers crossed that I come back with some great vintage furniture and yards and yards of beautiful fabrics for me and my clients.

xxxx