The truck is coming to my house at noon today and we'll be loading up lots and lots of furniture and home stuff to sell this Saturday, August 7 from 7:00 am - 1:30 pm at the
Arlington, VA Flea Market
located at North 15th Street and Quincy (
here's the map
).
Cash only.
I will be on the 'E Level' which is open-air. Please come and say hi and introduce yourself. I'll be the girl with paint-stained hands and a baby on her hip.
Here's a sampling of what will be coming. I've included some of my reserve prices here.
All prices shown here and on the tickets at the sale will be firm until 11:00 am.
**Please note that I won't be at my computer much until the sale, so I won't be able to accept 'dibs' or put holds on pieces. If there is something you see here or know of in my home that you want to make a generous offer on, email me and if I'm tempted, I'll consider working something out.
I tried to keep prices reasonable and also tried to bring a range of furniture that's either ready to be used at a fair price, or less expensive things that need some TLC.
For example, this mid-century dining hutch was something I painted, so it costs $250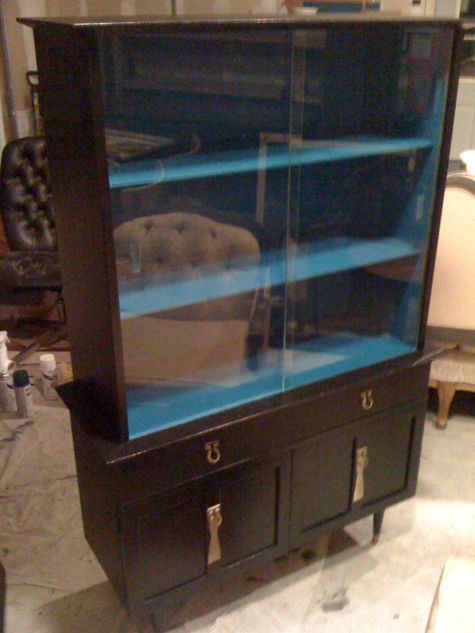 But this vintage hutch is ready for you to customize yourself and costs $60. There is cool paper in a gold cane pattern lining the shelves already.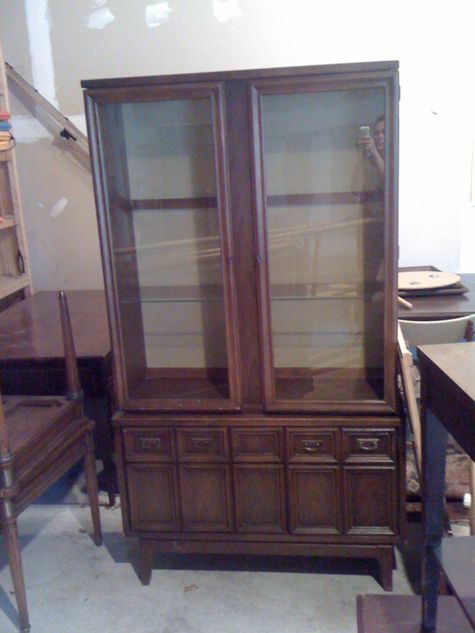 Likewise, due to cost of materials and labor, my Chiang Mai settee has a reserve price of $350.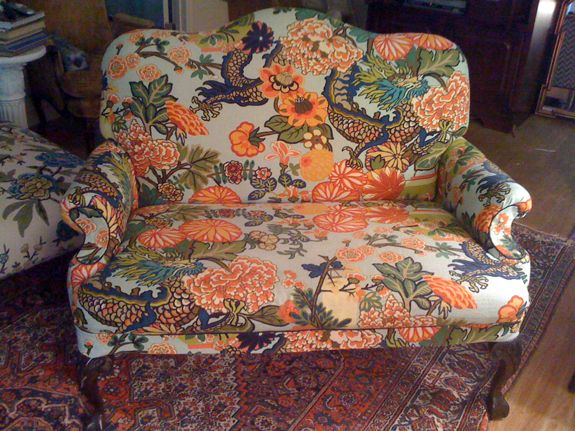 But this vintage tufted sofa is only $50. I love the ivory flame stitch upholstery. This piece is screaming for gorgeous pillows!
All mirrors $30-$100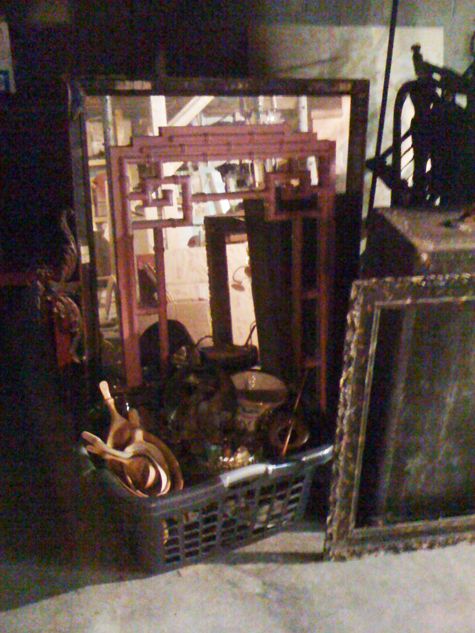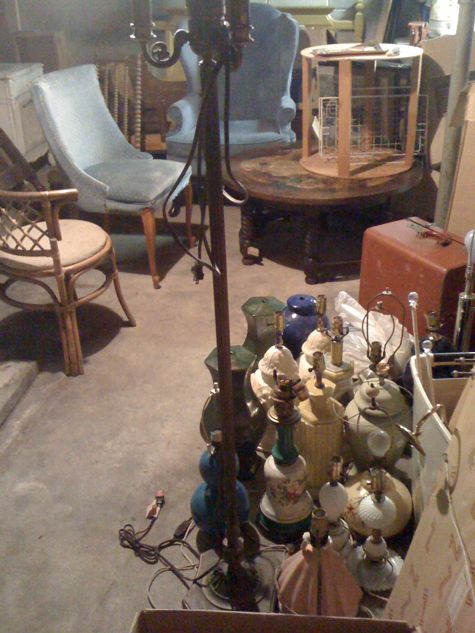 China $1-$3 per piece
Pair antique twin bed frames (head and foot boards) $250/pair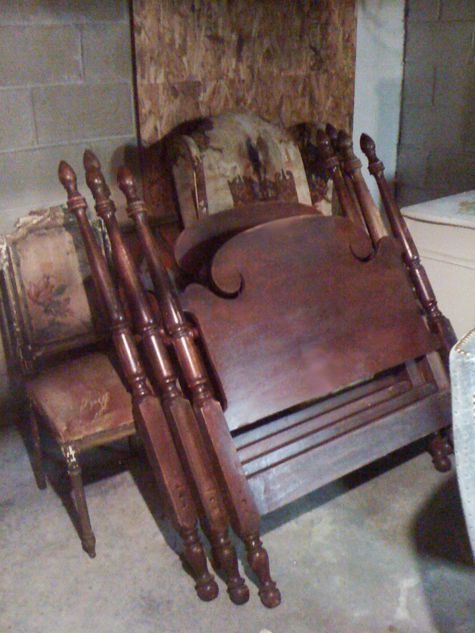 Drexel twin canopy bed, $100 ($5 side tables seen to the left)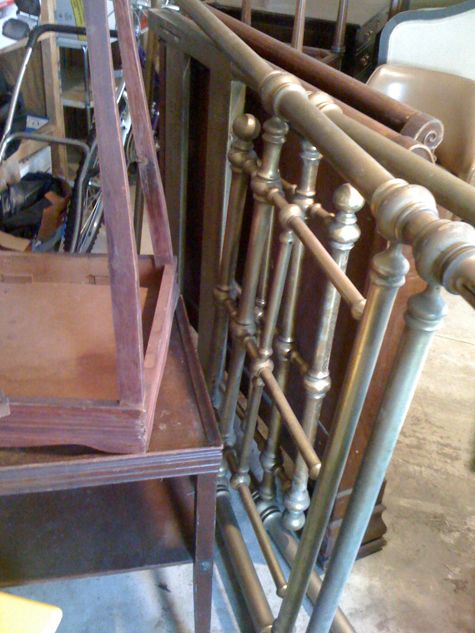 Antique daybed (rails not shown), $200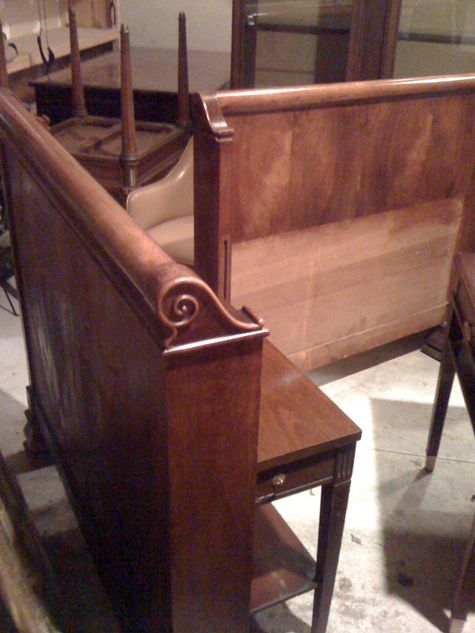 Lamps $5-$40 ea (these are the less exciting ones, relegated to the basement)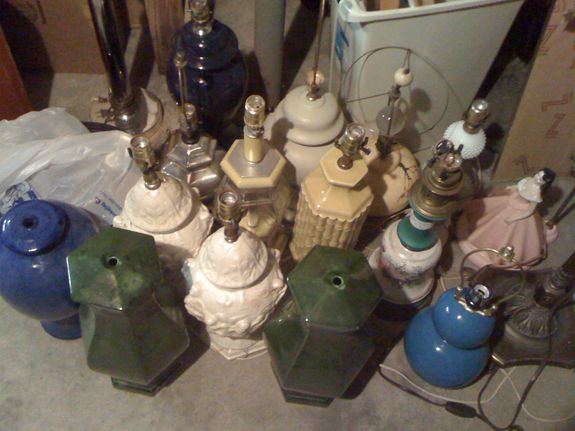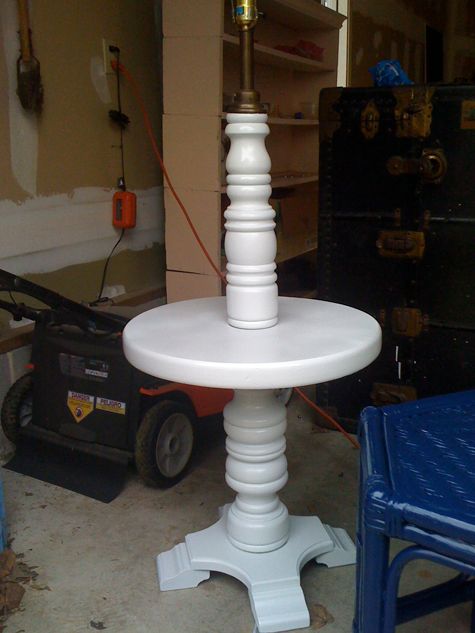 Artwork: I have boxes and boxes of art to sell, most for $5-$30 ea. This series of eight prints of scenes of NYC is $100.
Pair vintage bombay chests painted BM Marlboro Blue. $80/pair
Side tables GALORE!! Priced between $5 and $60 each.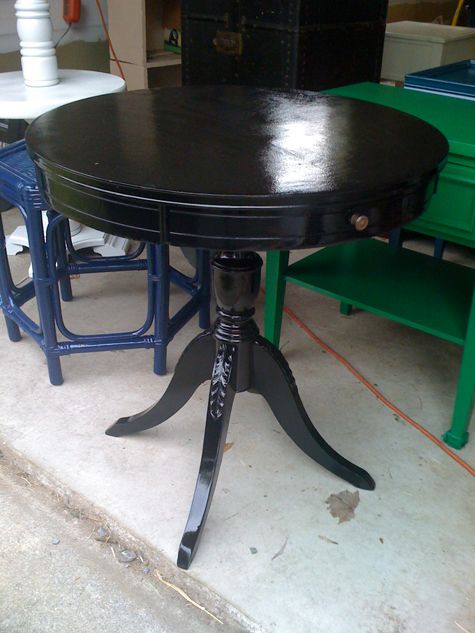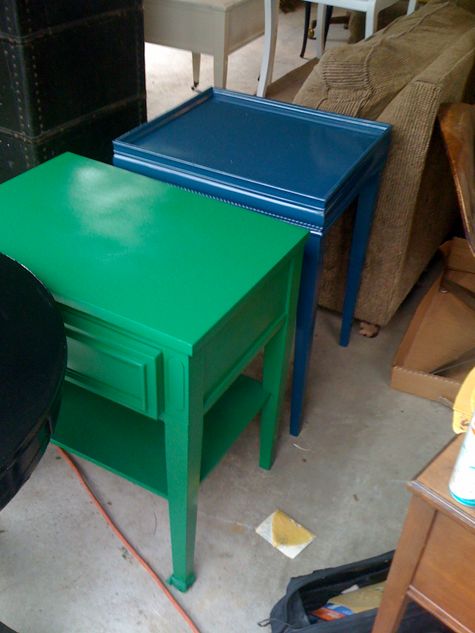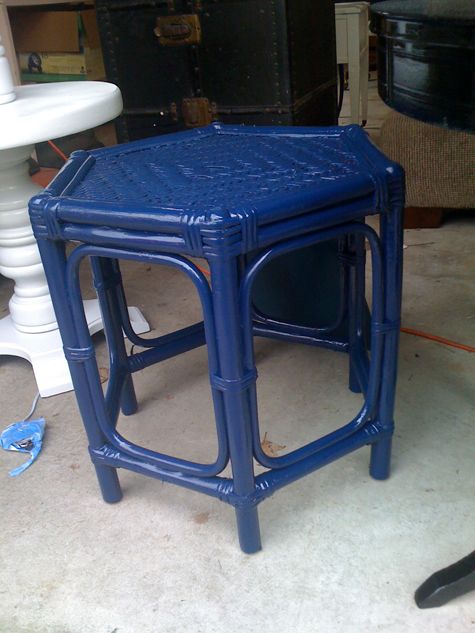 Benches, some needing a lot of love (for $5), others already upholstered in designer fabric, like Ralph Lauren's leopard. This vintage pair of painted steel benches is $200.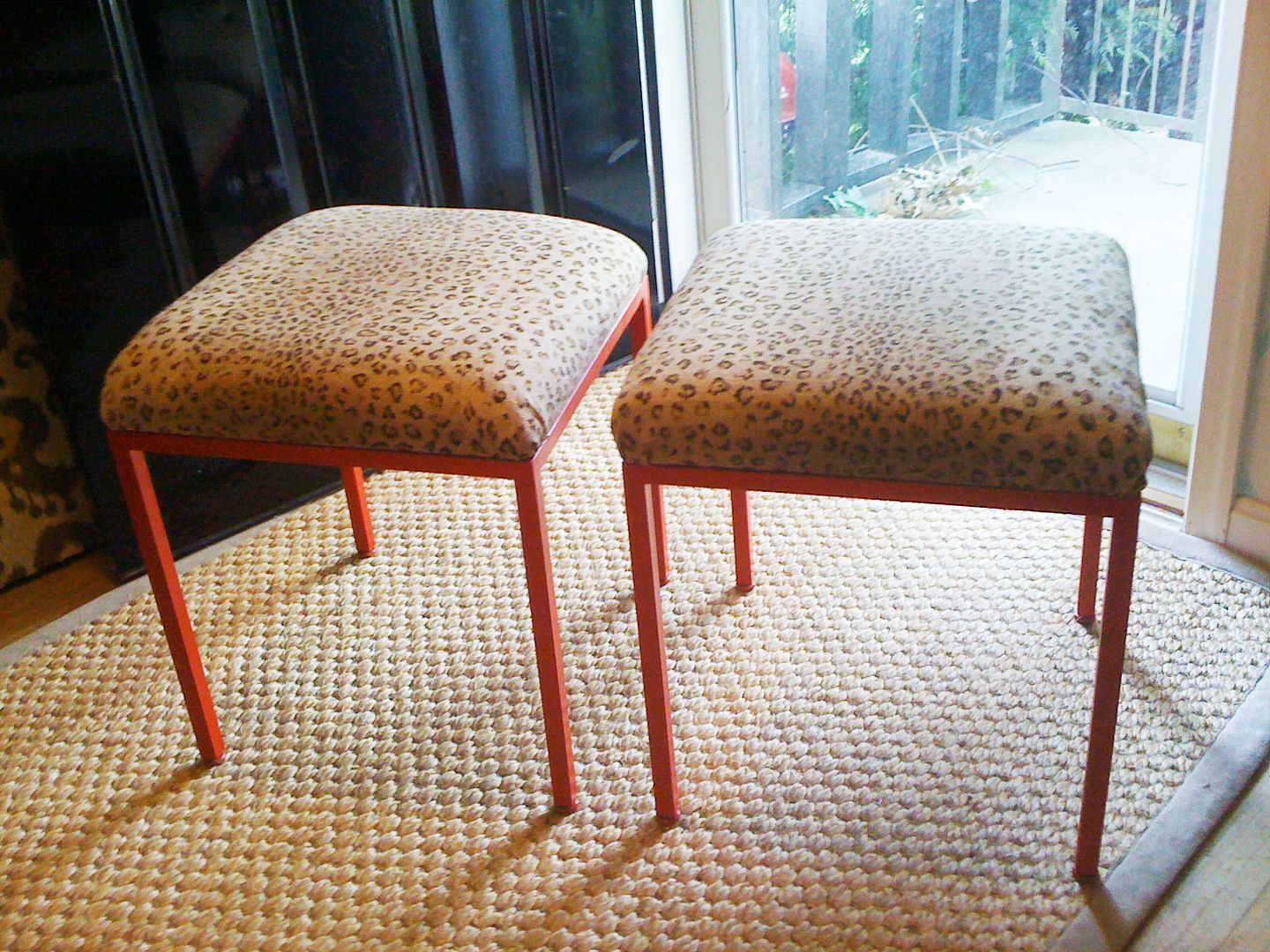 Lulu DK footstool $45
Trunks, suitcases etc $3-$50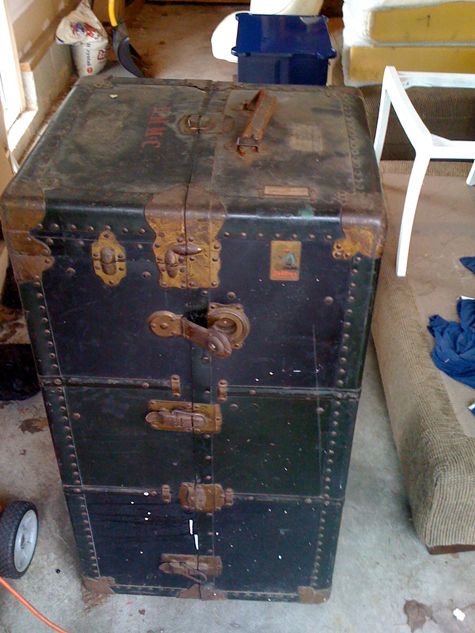 Credenza $50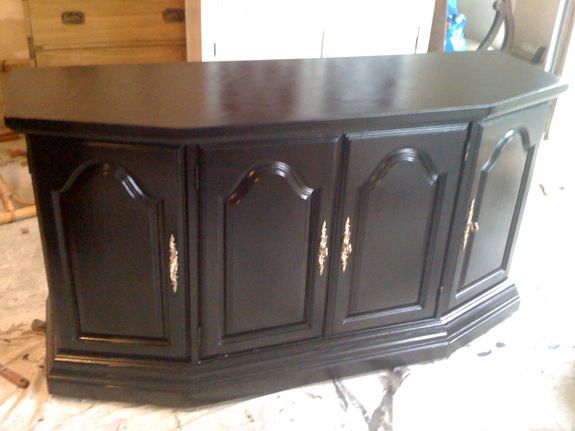 Blue gray wall mirror, $40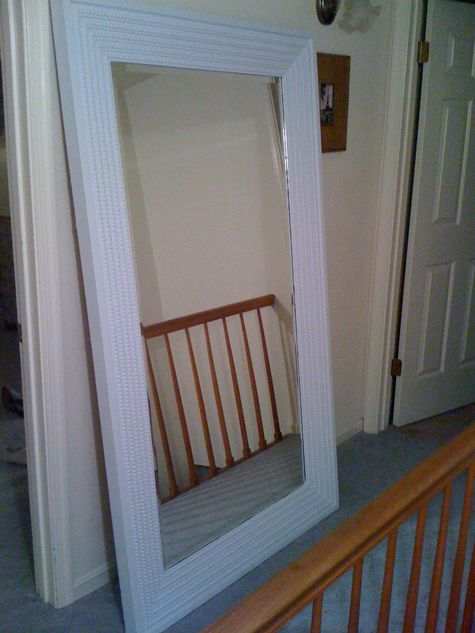 China Hutch, $250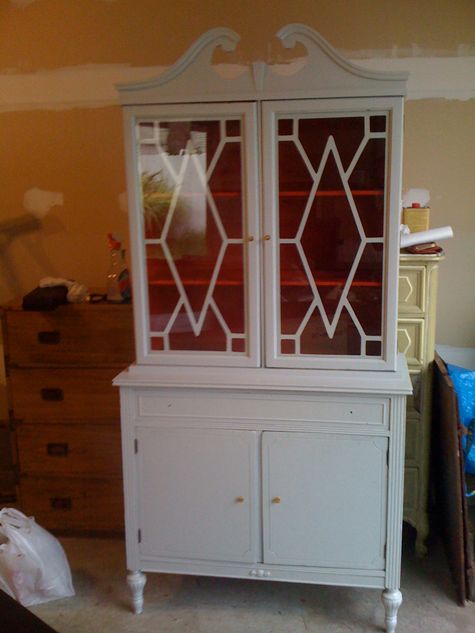 Bamboo trellis vanity bench, $35

Midcentury tufted floral chair. Upholstery is in perfect condition and the fabric is a gorgeous yellow floral - almost a suzani print. Love. $6o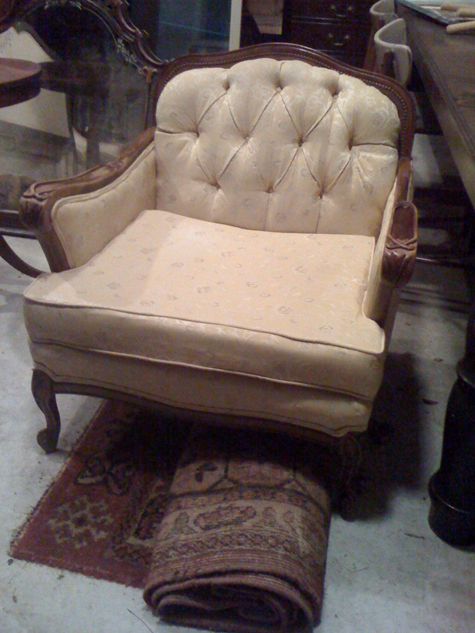 I featured some of the pretty things, but like I said, there will be many diamonds in the rough, like this $8 pedestal table and the $5 mirror to the right.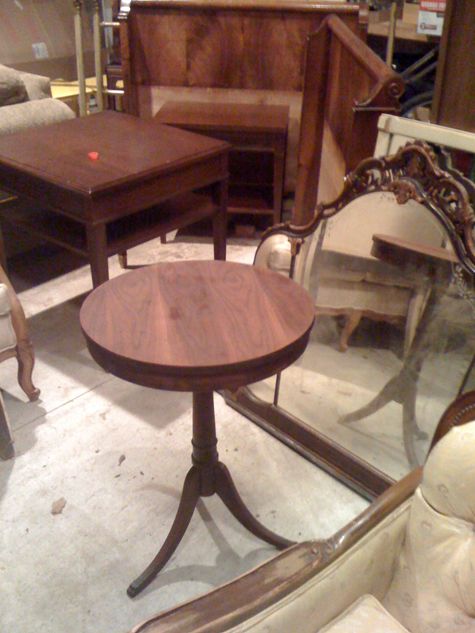 And then, of course, at 11:00 am all offers will be considered. I don't want to haul anything home.
Other things of note:
Dining room hutch, $150
Dining curtains, set of four panels, $100
Chiang Mai headboards from girls room, $300 for the pair (the fabric alone is worth twice that)
Black and white striped living room curtains, set of two panels, $150
Brand spankin new, still in the package seagrass rug with black binding from Ballard, 8x10, $135
Black Campaign chest (the mate to
Joanna's
), $50
Red-orange CB2 Office chair
, $35
XXlarge sunburst mirror from my DR, $75