I love this kind of simplicity in a room. Quiet, but definitely not boring.
Don't you love those demure little frames on the botanical series? Do you think these are custom frames?
And I like how the books are stacked on the shelves here. Also loving the little side table in front of the bookcase. And animal print is welcome in any and all of my rooms.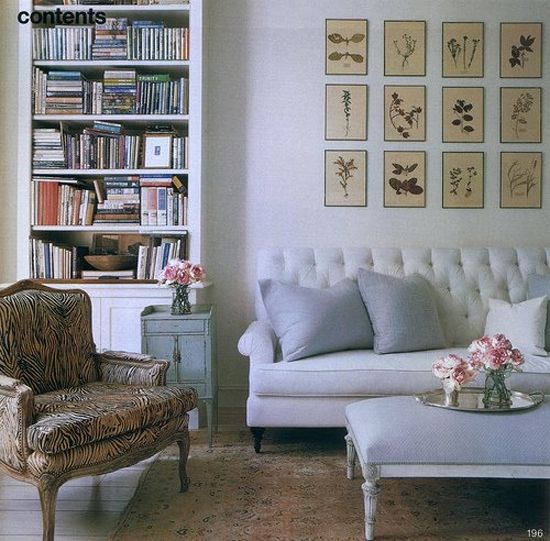 How was your weekend? Poor little Evie is sick - she's very congested and is having a hard time keeping food down. I'll admit that yesterday was not the most glamorous Mother's Day, being covering in spit up and rocking a very sad little one most of the day. The nice thing was we all had an excuse to take it easy this weekend - lots of naps and movies. It was awesome.