I love cooking and eating and congregating with friends and family, so it's no surprise that I get excited by a great dining room. I'm so happy that the apartment we'll probably get has a decent size dining area (with a fireplace! fun!)
It's a good thing too, because I already bought
that huge farm house dining table
that, as it turns out, looks a lot like Tia Zolden's here: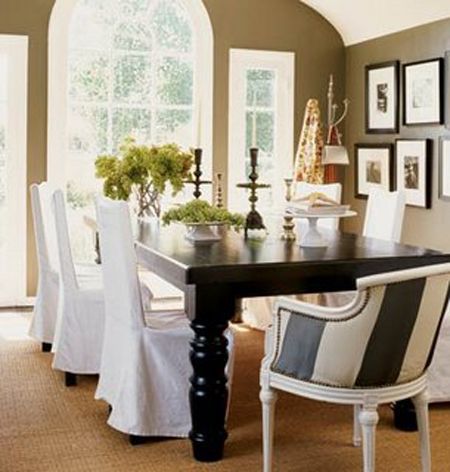 I can't decide if I will paint out the wood, ebonize it or keep the current dark stain.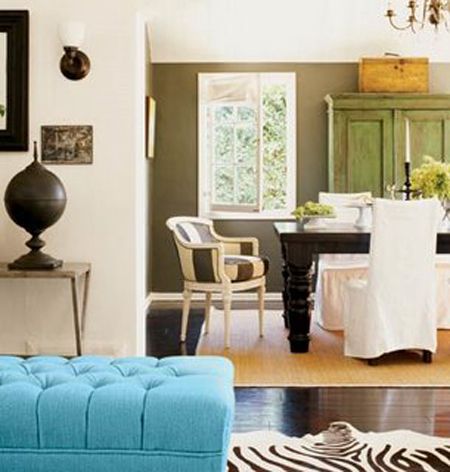 There are a couple of key items that we're planning on spending a little money on after the move and good dining chairs are right at the top of the list. I want something really comfortable and really kid-friendly (and really gorgeous).
I've decided that a straight-back Louis chair is the winner. Probably with some different, bigger host chairs:
I have plans for upholstering the seats in faux ostrich and the chair backs will get a fun print probably, or at least a contrasting color.
Sort of like this Emma Jane Pilkington dining room. I love the colors here.
Ballard
is a great source for Louis style chairs, and usually they accept COM orders. Apparently though, as I just learned, they won't accept vinyl or leather. So I'd be stuck reupholstering the new chairs and basically the cost of the Ballard chairs in the lowest grade fabric, plus the faux ostrich and print yardage and the reupholstery cost = a bazillion dollars.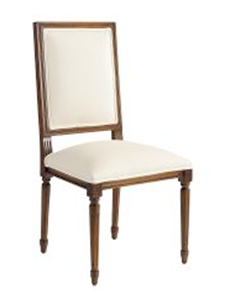 I don't want to jinx it, but I think I found a local furniture manufacturer that will make my chairs (well, actually will just alter a current design they already produce) and use my ostrich+print for the initial upholstery. All for less than half of the cost of the Ballard chairs. I'm going to check out the warehouse next week I think, so I'll keep you all posted.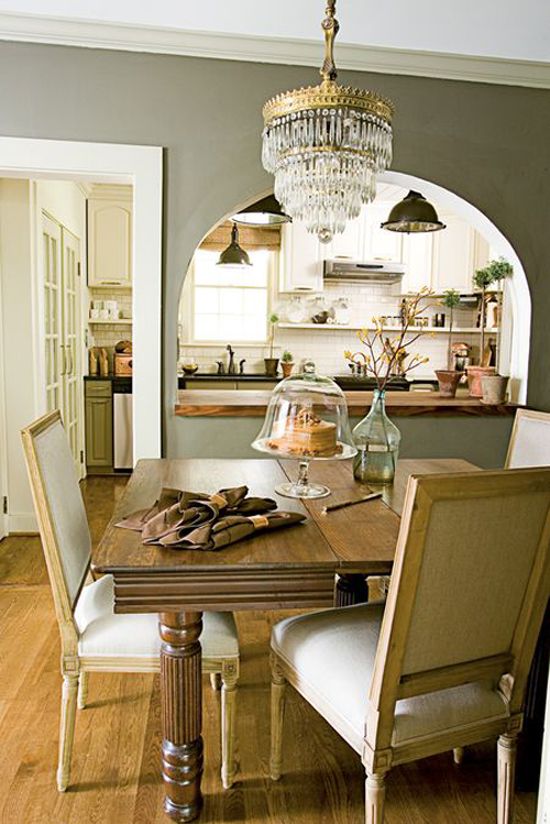 Cottage Living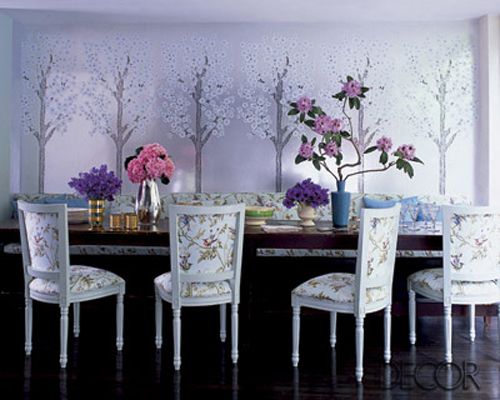 Elle Decor
Christopher Maya via Cote de Texas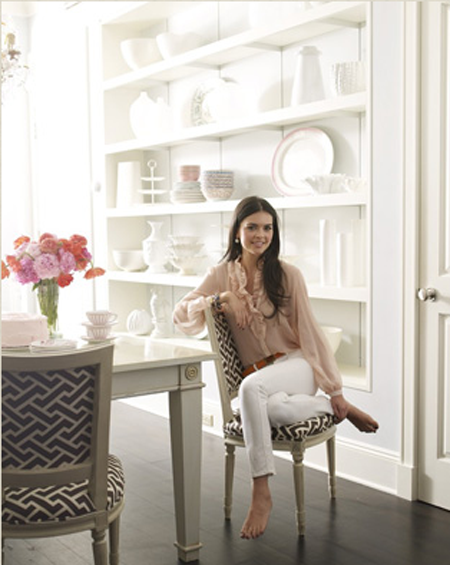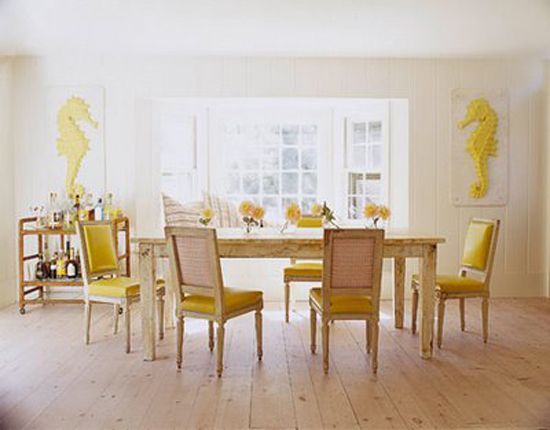 House Beautiful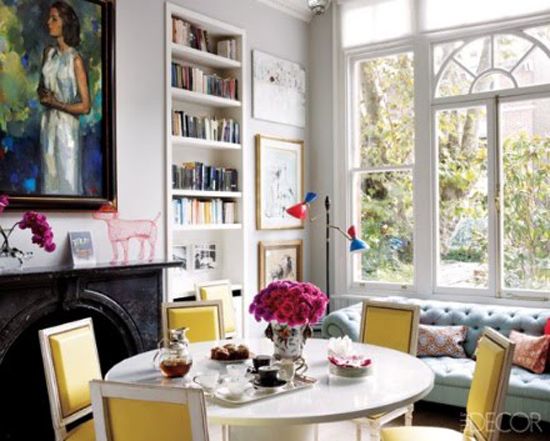 Elle Decor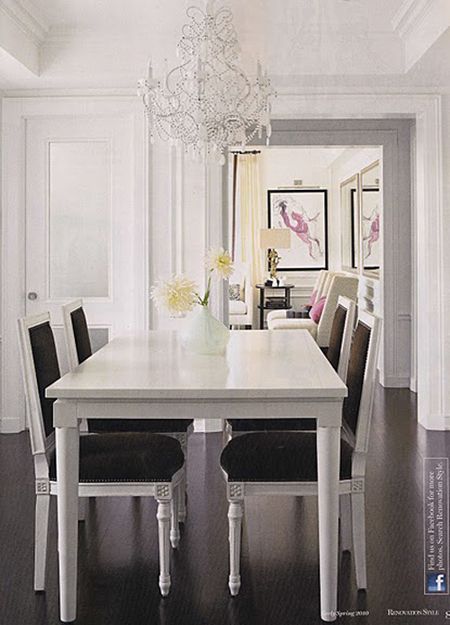 Renovation Style via La Dolce Vida