Strangely, our house here in Delaware has zero closets on the first floor. No coat closet. Nothing.
I contemplated buying this armoire/hutch from Craigslist to use as a make-shift coat closet. I ended up passing on it because the bottom two decorative moulding panels were smaller than the top ones and the proportions were driving me crazy. Plus, the price was a little steep for me.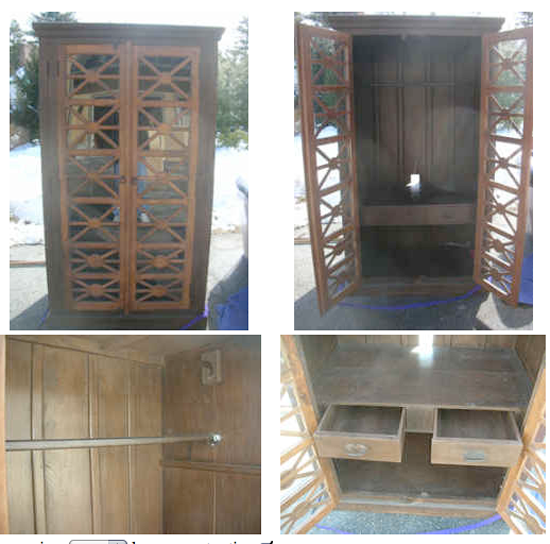 I had planned on painting it and replacing the glass with mirror, for some extra sparkle and so you wouldn't be able to see the coats/stored items.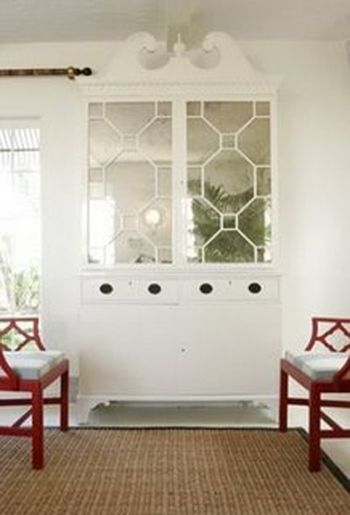 Windsor Smith
Even though we're moving in a few months, I'm still contemplating the idea of an armoire turned into a coat closet. (I'm sure I'd have plenty of other things to store in the actual coat closet, if we have one. Paint and tools come to mind) It would be easy to find an inexpensive armoire on craigslist and just add two wooden cups and a closet rod dowel cut to size, if there wasn't a rod already.
I would take any of these...
Windsor Smith
Carrier and Co.
Elle Decor
Domino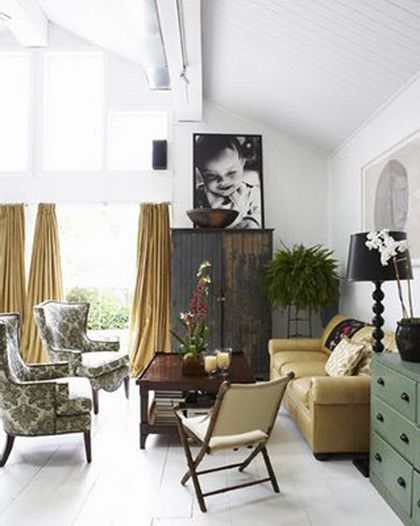 Cottage Living