I always think my husband is being silly when he complains about my hoarding, which I like to call 'collecting.'
Then recently I went down in to the basement for a few yards of fabric for a client. I must have been wearing a fresh pair of eyes that day, because it really hit me just how much stuff we have.
We'll be downsizing quite a bit this summer when we move to an apartment. I refuse to pay like $1000 a month for a storage unit, so I've decided the time has come. I'm going to sell my stuff. First up is fabric, because I have a truly shocking amount in my 'collection.'
I pulled out a sampling of the collection from the basement yesterday to photograph some pieces for clients, but some of the stuff you see here is for sale. The fabrics posted in my sidebar are for sale.
And big thanks to those readers and
twitter followers
who already purchased about half of the fabrics I posted within the first few hours!! WOW!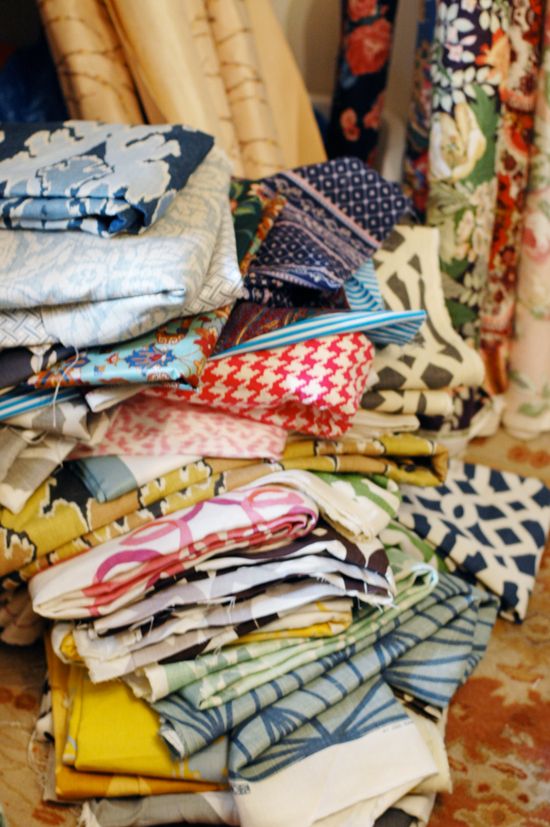 Most pieces are between $10 and $30 a yard. Shipping, depending on the yardage, is between $5 and $15.
Please email me (pearlstreetinteriors(at)gmail.com) for pricing and more photos. I'll be updating the sidebar often, so keep checking back. I'll also post
updates on twitter
.