There are two apartments that we are seriously looking at for our move this summer. Both of them are open concept, where the kitchen, living and dining areas are all together.
It's taking all of my self-control (of which there is not much) to not buy furniture for our new place yet until we sign a lease. I really want a HUGE farm house style table and tons of chairs. I want a place to spread out our craft projects and to put down groceries. A place to do homework (I will have a kindergartner next year! tear...) and somewhere to lay out fabric samples and floor plans. We love to have friends and family over for dinner, and I want a chair for everyone!
For a long time
, I've been dreaming of this Parsons-meets-farm-house oak table from
the Lorimer Workshop
in RI. I LOVE IT.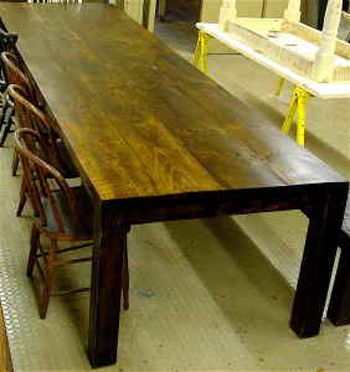 But over the weekend, I was doing some furniture shopping for a client and I stumbled across this 8-foot long table for $300. I don't have a photo of the legs, but they were really cool - chunky and turned on a three-inch apron frame.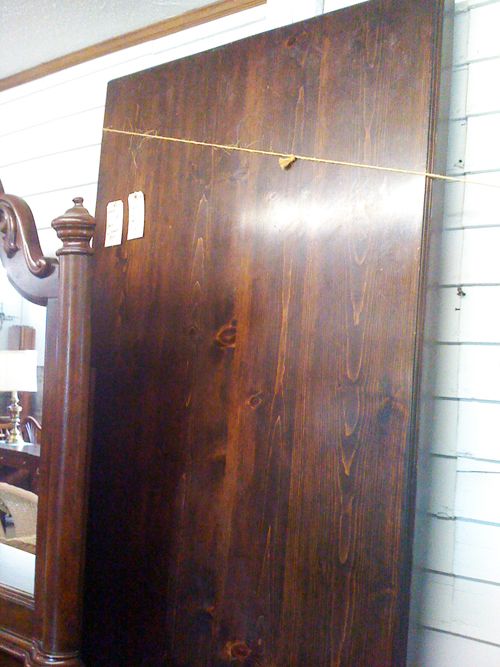 I decided to wait on the table (at least a little longer). But I did pick up this pair of bentwood chairs for $2 each.
Someone did a horrible glaze job on these and the seats are covered in grime. But they'll sparkle when I'm finished with them.
I think it would be cool to have an assortment of chair styles, but all with the same paint and fabric treatment, surrounding my huge table.
Though, there's nothing wrong with a full set of bentwoods...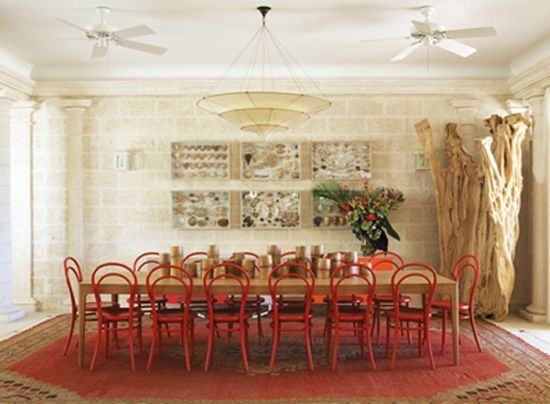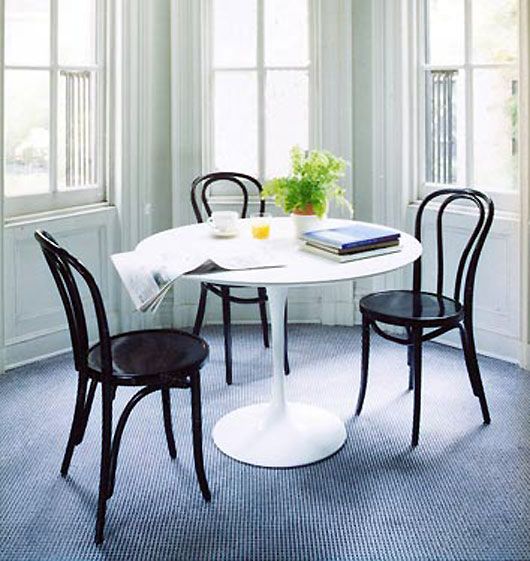 via SF girl by bay

via D*S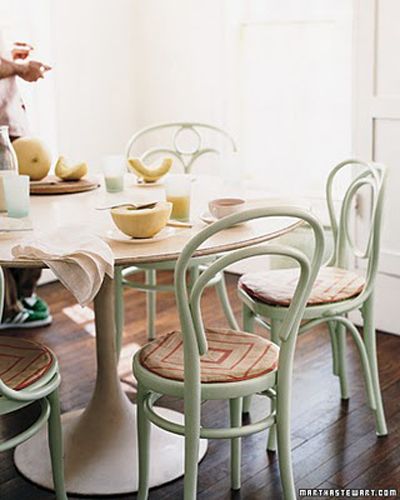 Martha Stewart, from Pink Wallpaper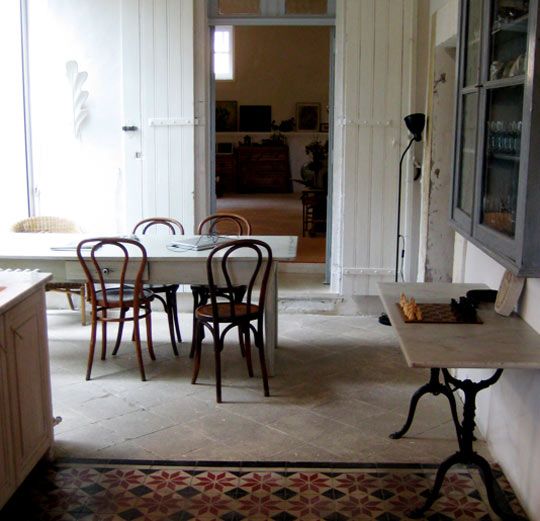 Apt Therapy

Abbey Nova, via D*S