One of my clients inherited quite a few vintage silk scarves from her grandmother. Lots of Liberty of London and Vera.
We're putting the collection to good use. One will be framed and several others made into pillows. One of my favorite scarves is a sweet blue Liberty of London floral that will go on a chair in the nursery. It looks just like this one,
available here
:
Both Martha and Eddie Ross have featured this same idea for turning scarves into pillows and shared their instructions
here
and
here
.
image via Eddie Ross

image via Martha Stewart Living
Framing vintage scarves is another great idea.
Domino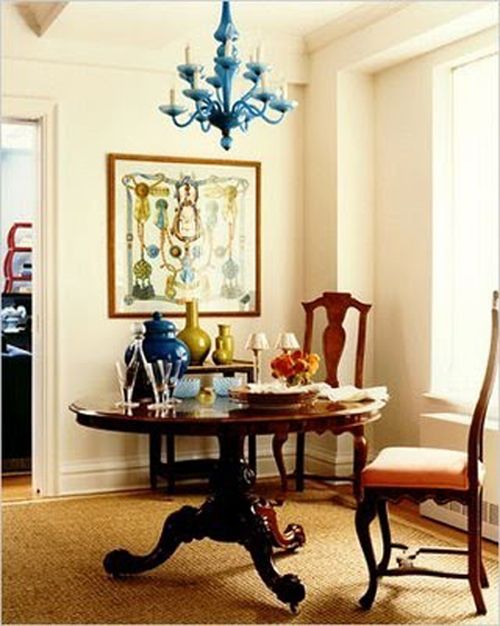 House and Garden by way of Style Court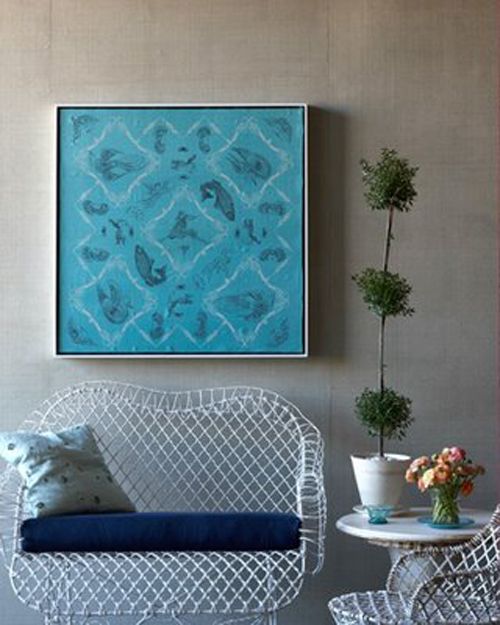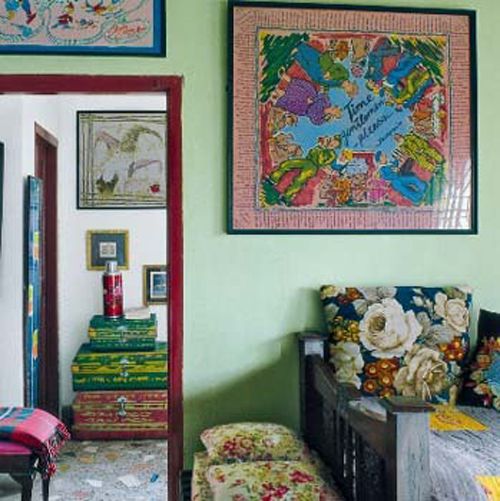 This framed Vera scarf hung in the Rockefeller Center Anthropologie.
If you're not lucky enough to inherit dozens of vintage scarves, check out eBay for an incredible and very inexpensive selection. Here are some of my favorites up for auction right now:
Orange, teal and yellow Vera
YSL
40s floral

Pink and yellow
Vera cityscape
For my
color-loving Canadian
readers!
Red and gray Vera
Navy polkadots!
Blue and orange stylized floral
Make two boudior sized pillows out of
this long Vera floral
French floral
Red and white stripey
Kick start your collection of
LofL scarves
!
Emerald green
(the color du jour for me)
Any other great ideas for repurposing vintage scarves?